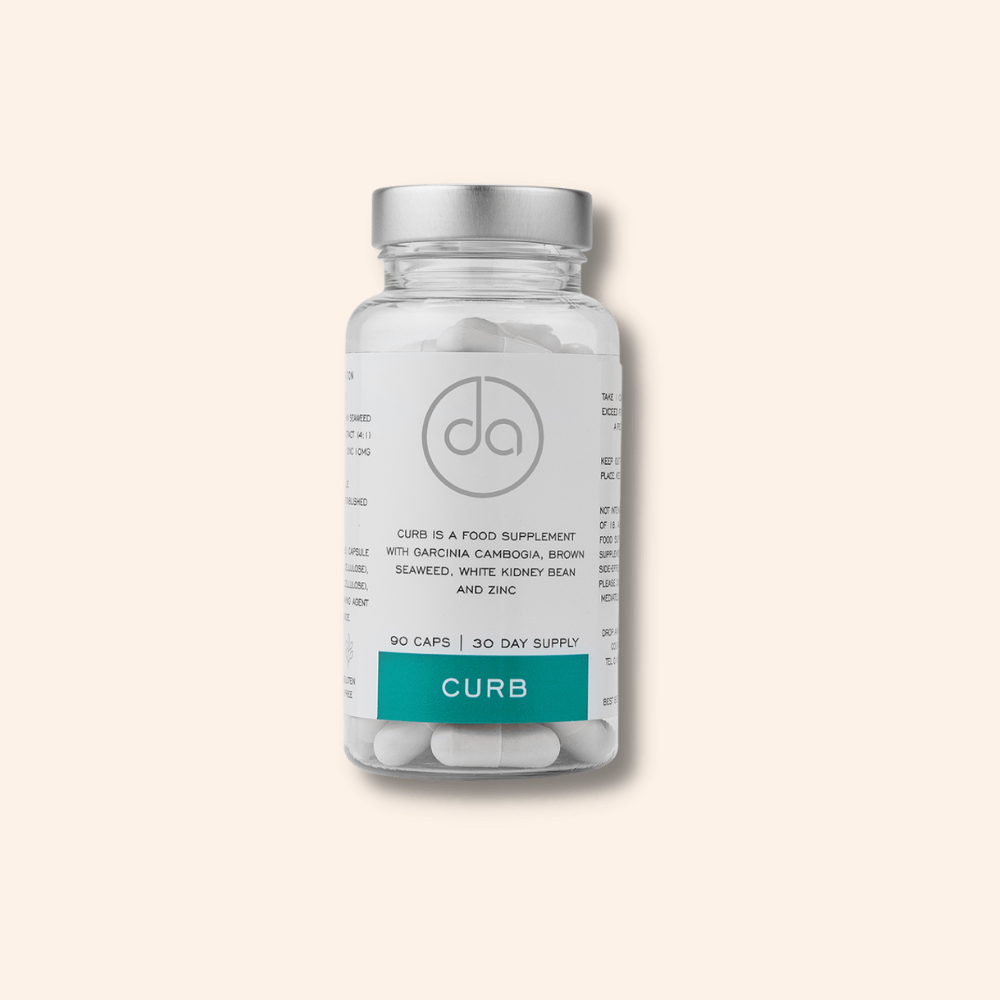 Curb Supplement
Curb Your Cravings And Your Sweet Tooth
Our Curb supplement is a blend of Garcinia Cambogia, White Kidney Bean, Brown Seaweed and Zinc (tasty I know) all mixed up in an easy to take capsule.

We selected these ingredients as they are well known for helping dieters improve their weight loss, increase serotonin levels and reduce/suppress their appetites

Simply take 1 Capsule with a large glass of water, 3 times daily with each meal.
If you are a person who snacks a lot (aka 'Serial Snacker') and is always eyeing up sweet treats then Curb is for you.

You can take Curb alongside any diet, but we recommend using it as an add on with our best selling Advanced Diet Plan.
Simply take 1 Capsule with a large glass of water, 3 times daily with each meal.
Support is absolutely vital to your success. Did you know members of a weight loss group lose 3 times more weight compared to people trying to lose weight on their own? 


So don't forget to join our DAWL Facebook community for all the help, advice, inspiration you need….oh and even a little chat


In our support group, you'll find:


• Lots of recipes and meal plans
• Learn coping techniques
• Get inspiration, motivation and guidance
• Share successes and challenges


On top of all that, you can also get help speaking to one of our team over the phone, email, or even book a consultation.
Garcinia Cambogia, Brown Seaweed, Capsule Shell (Hydroxy Propyl Methyl Cellulose), White Kidney Bean Extract, Bulking Agent (Microcrystalline Cellulose), Anti-Caking Agent (Magnesium Stearate), Zinc Oxide.
Not intended for use by persons under the age of 18. Always consult your GP before taking nutritional supplements. You should not take food supplements as a substitute for a varied balanced diet or healthy lifestyle. Not suitable for pregnant or lactating mothers.